LicenseGen SDK
The LicenseGen SDK (Software Development Kit) provides the functions and class libraries that allow you to develop your own customized license management system. For instance, you can use the SDK to expand its functionality, integrate the licensing system into your sales and support environments, or build an automated web-based licensing system.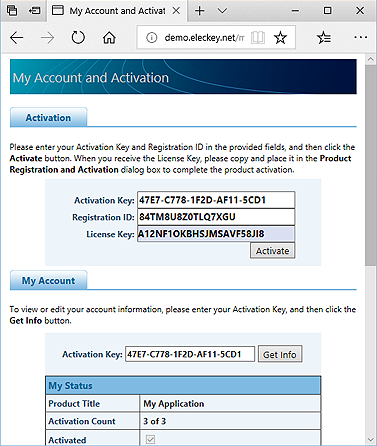 Technical Specifications
System Requirements:
Windows XP/Vista/7/8/10, x86 and x64
Supported Platforms:
Win32, Win64, ActiveX, .NET
Library & Sample Code
Desktop Apps:
C++ Builder
C# .NET
Web Apps:
Classic ASP
ASP.NET / C# .NET
Key Features & Benefits
Various Technologies Supported
The LicenseGen SDK supports various platforms and technologies, including the LicenseGen 32/64-bit DLL, ActiveX, and .NET Class Library. Therefore, you can use the SDK to build many different kinds of license management system; for example, as a Windows, .NET, or web-based application.
Web-Based Registration
One of the great benefits of the LicenseGen SDK is to allow you to create a web-based registration system that can automate the license management process. Using the provided licensing functions, you can easily create a scripted web page to accept the user entries and issue the License Key on-demand.